Meet
CourierBot
, a fictitious company that serves up cybernetic smiles alongside your deliveries.
The CourierBot brand was created to showcase Sticker Mule's
custom packaging tape
. In addition to designing the brand and characters, I worked with Sticker Mule to create the following tutorial on how to create your own seamless tape designs.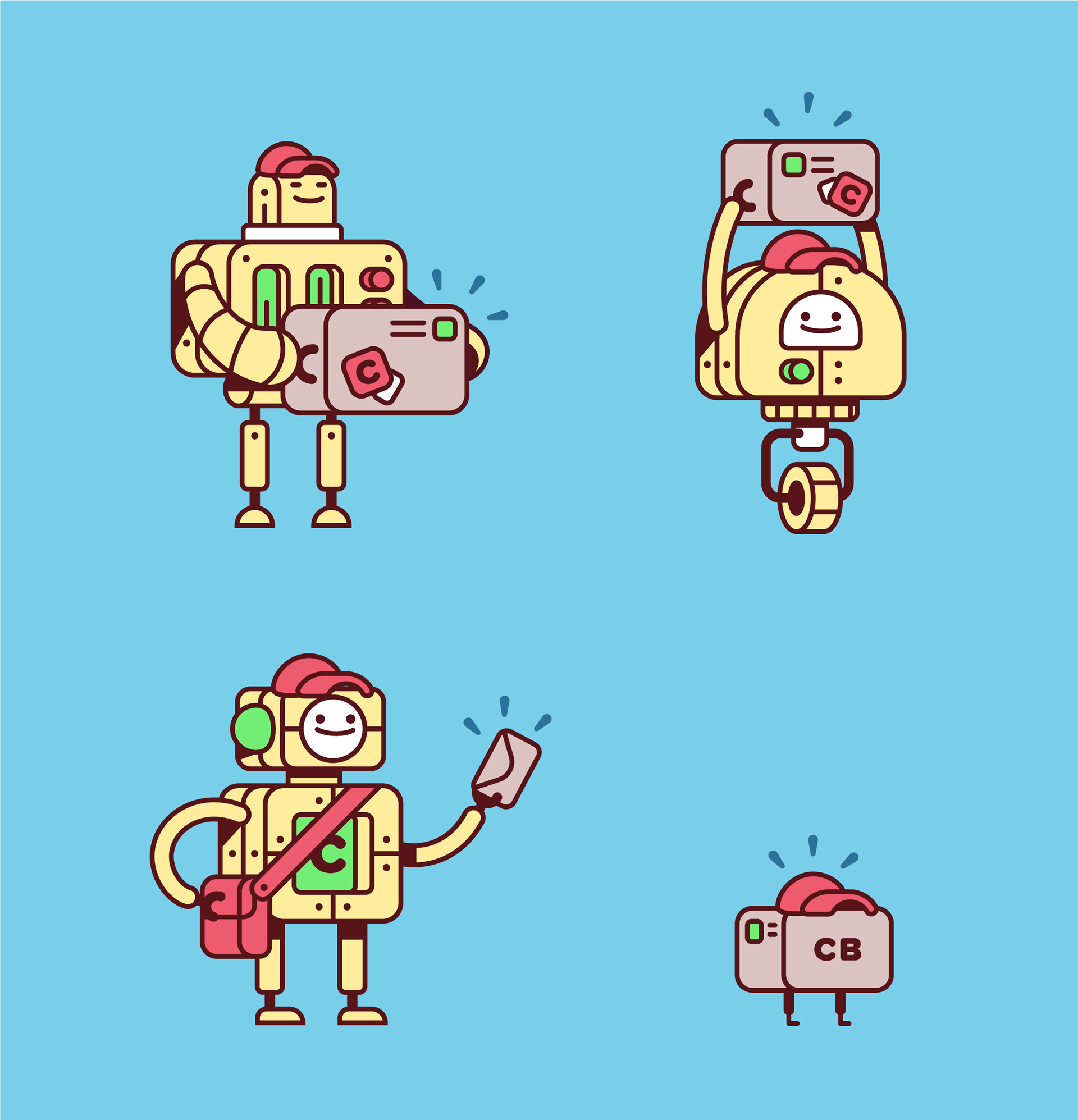 Animations

These happy little bots must have struck a chord in a few hearts because these talented animators decided to put a little boogie in their bolts.