Level up your character design skills
Get a free prompt every day for 30 days.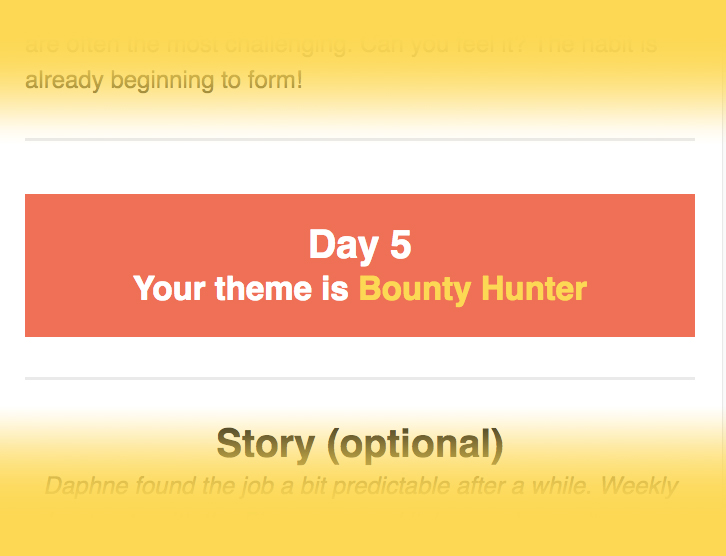 Each day you will receive an email with a theme for you to design a character around. You are free to create anything so long as it relates to this theme.
Some days you might want more than the theme to go on. That's why every prompt comes with a bonus paragraph of story which you can base your character around. This is a fun way to design in directions that you may not normally think of.
For those who are really looking to push themselves, each prompt also comes with an optional challenge. While many of these challenges are designed to push you outside your comfort zone, you might find that some are just plain fun.
Finally, you'll also receive a set of useful links each day to keep you inspired, motivated and having a good time.